Magnetic Sensor
Design uses a Honeywell 2SS52M magnetoresistive sensor currently available from both Mouser and Farnell electronics. Minimum sensitivity is 25 Gauss 2.5mT, which is at least two orders of magnitude better than Hall effect sensors. Sensitivity is further improved by using a ferrite bead near the sensor to concentrate the mangetic field. The sensor is activated using a rare earth magnet, typical operation range is 50mm.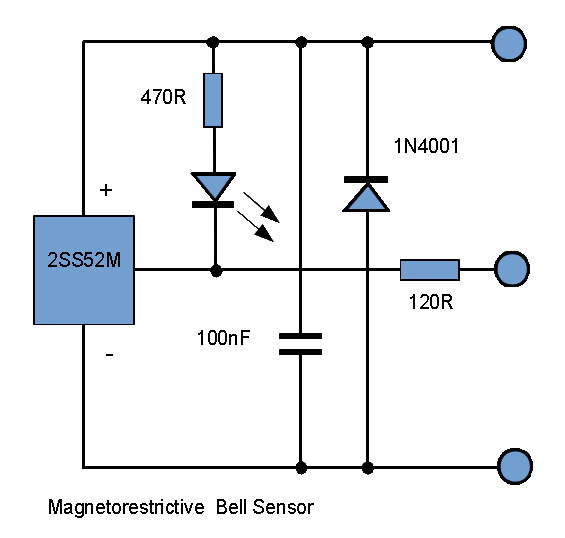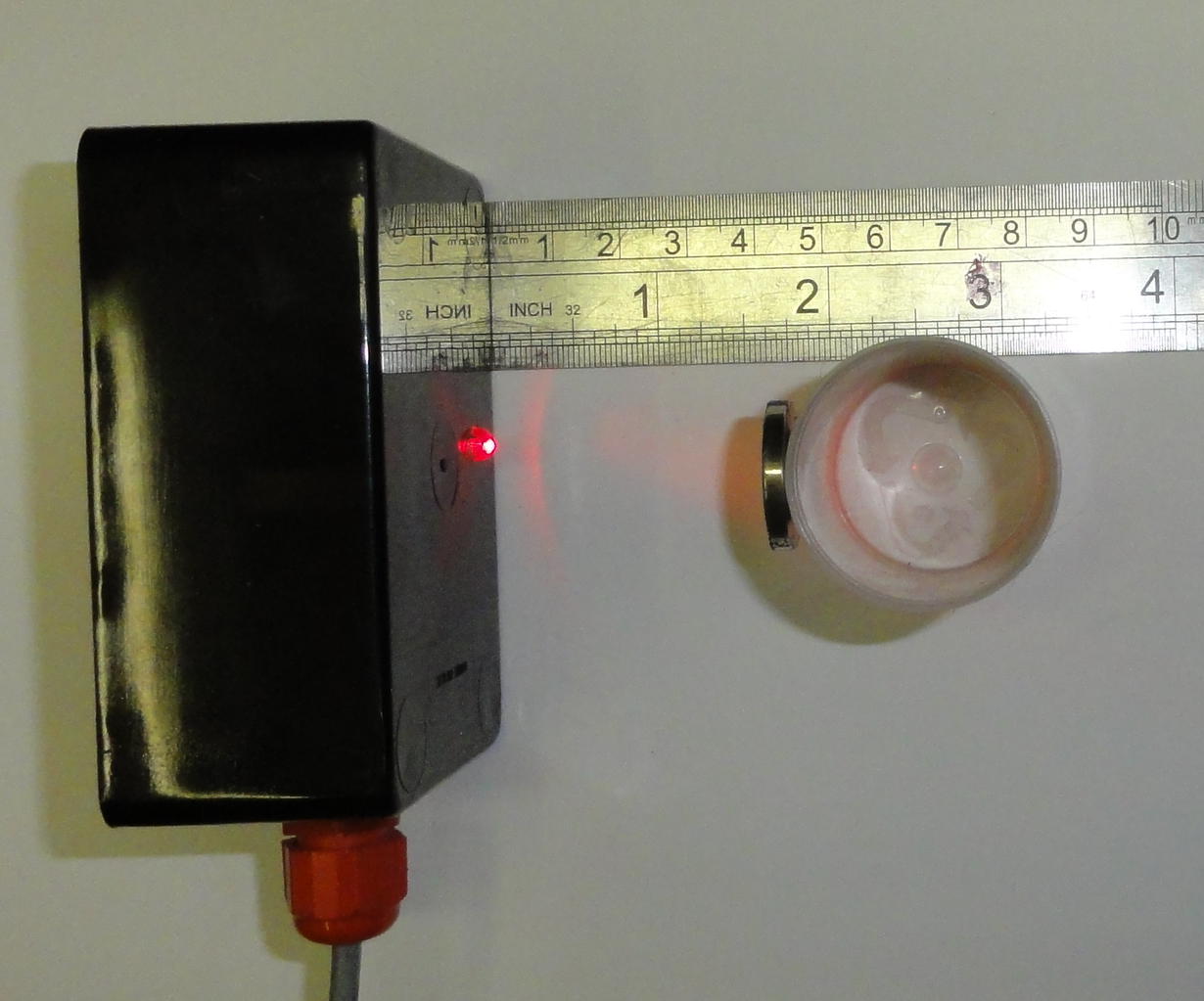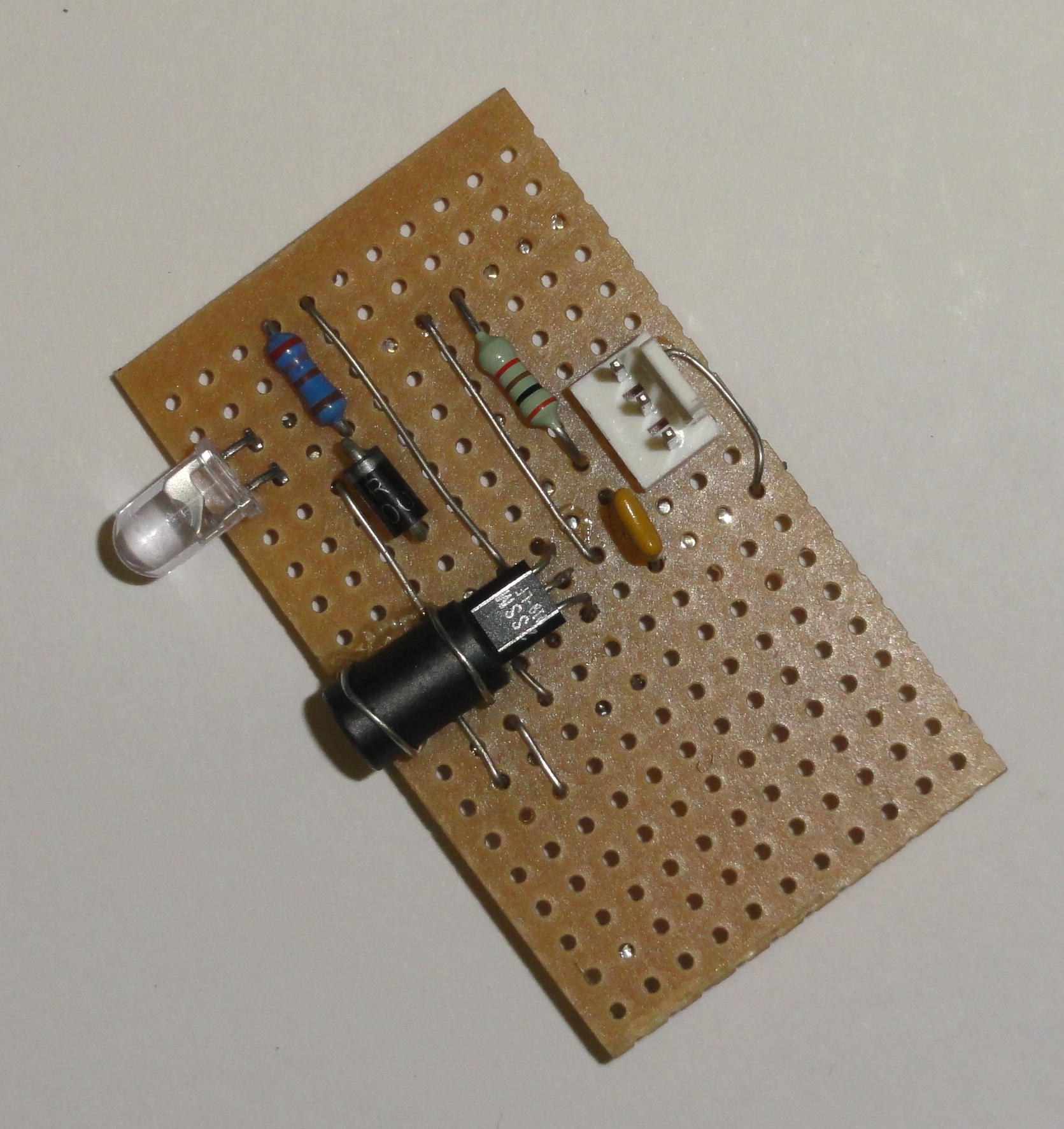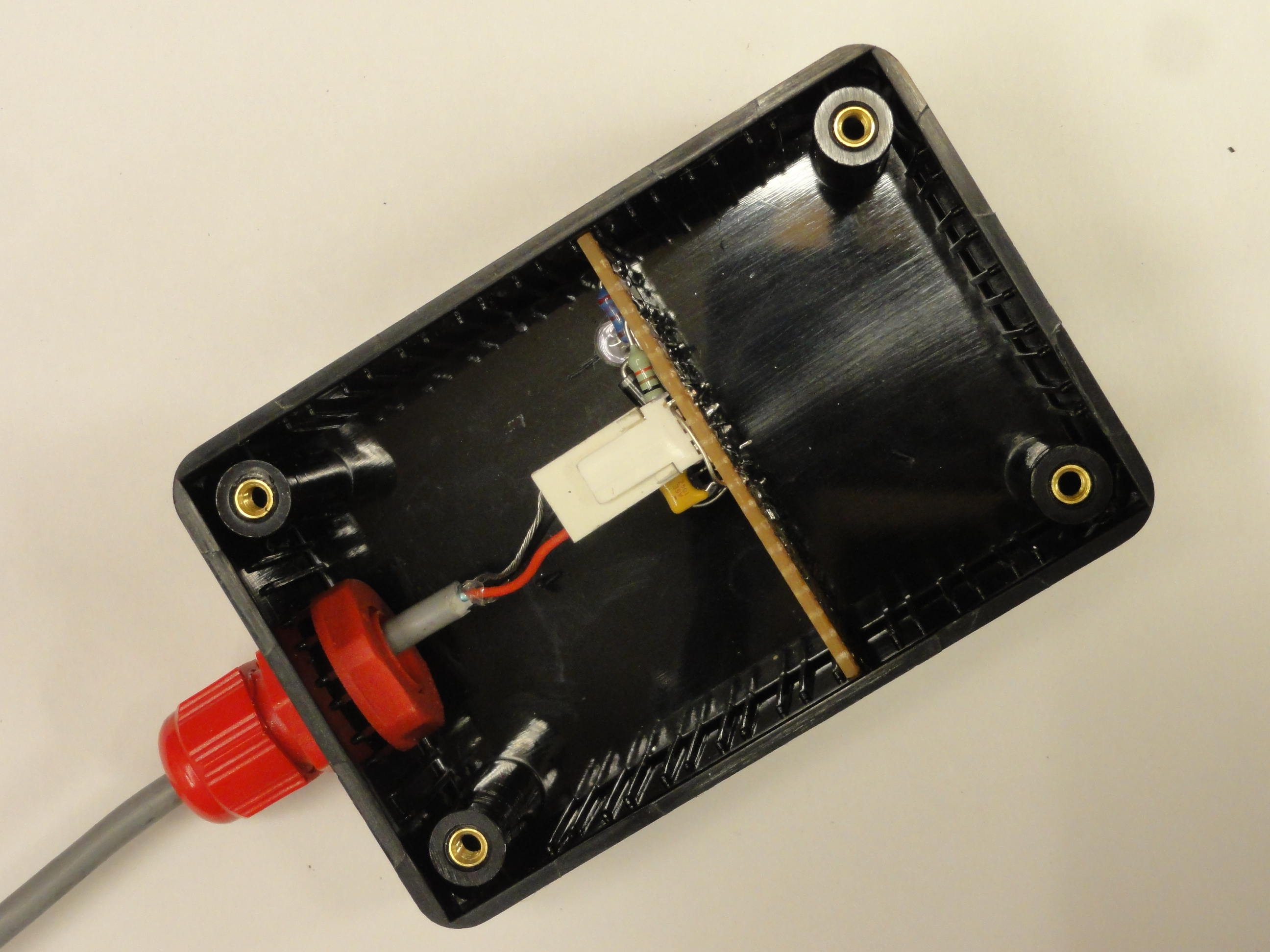 Wellington Cathedral Installation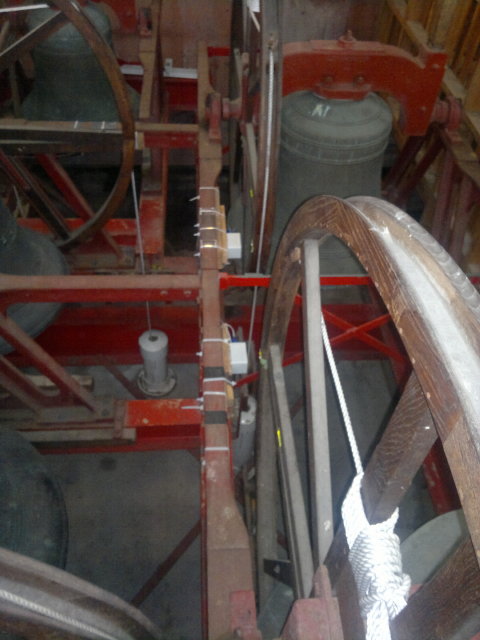 We now have a set of magnetic sensors fitted in Wellington Cathedral. Thank you very much for your time, help and advice. I've attached a few pictures of what we ended up with if you're interested.